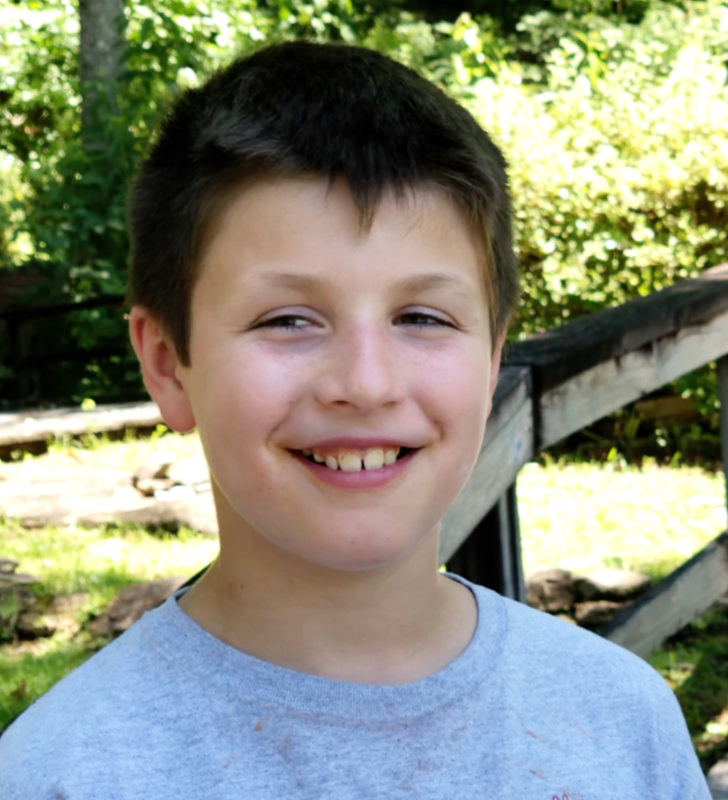 Landon Bryson was referred to the South Carolina Commission for the Blind (SCCB) by his school Vision Instructor, Susiene Rayson. At the time, Landon was in 5th grade and doing well academically, but falling behind on his braille assignments due to an improperly functioning Perkins Brailler, a type of mechanical braille typewriter.
Tameka Massey, a Counselor with SCCB's Children's Services program, contacted Landon and his mother.
"I'm here to make things easier for you at school and at home with homework," she said to Landon. His mother, Ashlee Bryson, explained that Landon was quiet and spent a lot of time by himself. At school, he didn't socialize much unless someone else initiated the conversation.
Landon has optic nerve atrophy, which affects central vision. As it progressed, Landon began using magnification devices, then switched to learning braille. His condition is stable, but he is legally blind (he can see at 20 feet what others see at 200 feet).
Tameka reviewed an updated examination report from Landon's eye care specialist and arranged for him to have an assistive technology assessment. Ms. Bryson explained that she knew Landon could do the work he was assigned, but he would come to her frustrated because the brailler was not functioning properly and he was getting behind. She expressed how she didn't want Landon to lose his love of learning.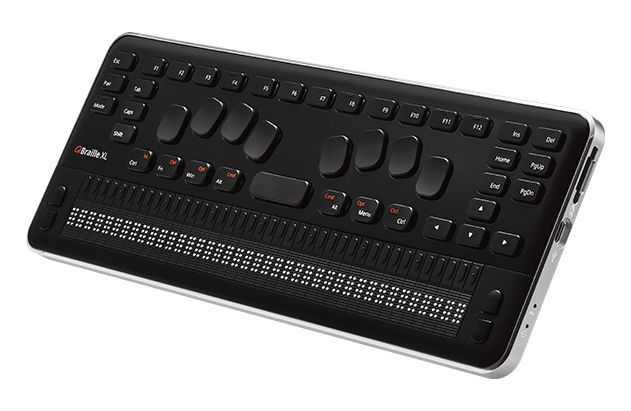 SCCB Assistive Technology Consultants worked with Landon and his mother to determine how to best meet Landon's needs. They recommended devices and software that could replace the mechanical brailler, such as a HP Probook laptop, a QBraille Display, and JAWS screen reading software.
Landon navigates the computer with JAWS and uses the connected QBraille Display to access information displayed on the screen. This combination of software and hardware is easier to use, lightweight and compact, and offers more options compared to the heavy mechanical brailler.
Since receiving the equipment, Landon's learning experiences have flourished. He is able to complete braille and other assignments without any issues, and he continues to build upon his computer and JAWS skills.
Landon has also participated in the Children's Camp that SCCB offers each summer in partnership with the National Federation of the Blind of SC. The combination of technology, which Landon enjoys showing off, combined with his experience at the Camp, has helped him grow socially.
"It has been a pleasure working with Landon and his mother over the last three years," says Tameka, "and I look forward to his future accomplishments."
---
Letter from Landon's mother:
The SC Commission for the Blind has truly been a blessing for my son, Landon. They have gone above and beyond to make sure Landon has the technology he needs, put us in contact with other families that have children who are visually impaired, and always let us know about any activities that may benefit Landon. They continue to keep in contact with us to check on Landon and to make sure he has everything he needs. They are an extremely helpful organization!
Ashlee Bryson
---
About Children's Services
Children who are legally blind, ages 3-12, may receive assistance through SCCB's Children's Services program, which offers assistive technology, counseling and guidance, and adjustment to blindness training, in addition to providing workshops for consumers and parents.