Juana Gomez began experiencing the effects of vision loss about four years ago, a situation that often presented her with a daily obstacles. Routine tasks, such as pouring a glass of water, dialing a telephone, or walking safely across a room, became extremely difficult.
Much to her dismay, the condition continued to progress until she could no longer clearly see the faces of family members and friends. Although she found ways to adapt to some of the limitations, this was a very difficult time and Juana tried to remain hopeful.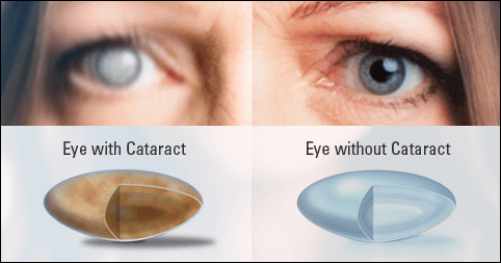 Recognizing the safety concerns brought about by her reduced vision, Juana's family reached out for assistance. She was assessed at the York Clinic in York, SC; she was legally blind and severe cataracts were the cause of her vision loss. The York Clinic referred Juana to the SC Commission for the Blind (SCCB) where she and her family were excited to find out she was eligible for the agency's Prevention of Blindness services.
The Prevention program provides financial assistance for surgeries or eyeglasses to help restore an individual's visual acuity so that they can maintain independence, and gain or retain employment. It also provides education on blindness prevention and eye safety across the state.
SCCB staff began coordinating with Juana's doctor during the Summer and surgery dates were scheduled for August. By the end of that month, the cataracts had been removed from both of Juana's eyes and each eye determined to be in healthy condition.
Almost immediately, Juana commented on how wonderful it was to see again.
A former seamstress, Juana had missed being able to sew. She had enjoyed preparing special linens and many decorations for weddings and other occasions. After the surgery, the first time she walked into a local store with her daughter-in-law, Juana exclaimed, "The colors of everything are so beautiful!" It meant a great deal to her to be able to see the color, texture, and variety of fabrics available.
Juana is very thankful for the services she received from SCCB; they helped restore her vision, her quality of daily living, and reengage with her community. Juana has always been an independent individual, so it was no surprise to those who know her best when they found her once again busy and excited to work on projects and care for family
About Prevention of Blindness services
Prevention of Blindness services help residents of South Carolina who do not have insurance prevent the loss of sight through promoting public awareness and by sponsoring appropriate eye related medical services which aid in the restoration of sight or prevent the loss of additional sight.
To be eligible for Prevention of Blindness, an individual must:
Be a resident of South Carolina.
Meet financial requirements.
Not be covered by any health insurance program, including Medicare or Medicaid.