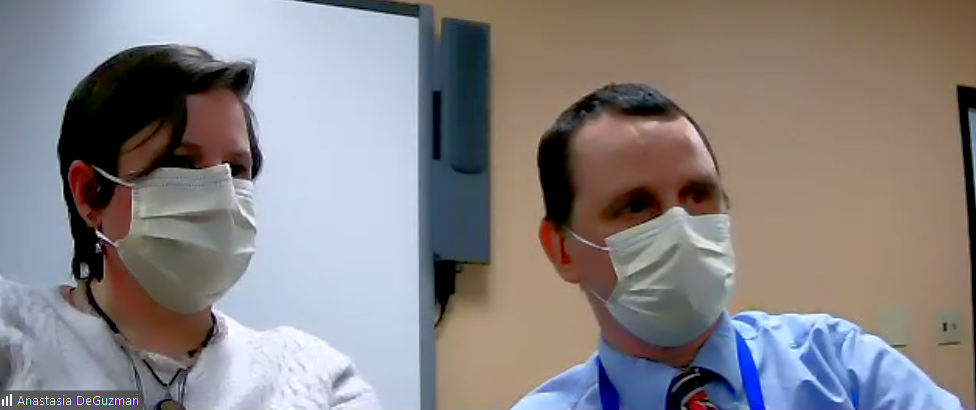 Anastasia DeGuzman, Braille Instructor, and Derrick Strick, Training and Employment Instructor, (pictured above, left to right) were selected to present at the Dare to be Remarkable virtual conference that was held on December 15-17, 2020.
During their presentation, titled "Blindness, Literacy and Employment in the 21st Century," they discussed the causes of blindness and provided breakdowns by age and employment status followed by a brief review of Braille research, literacy outcomes and the limited implementation of technology and instruction in relation to employment outcomes. Next, they gave an overview of the necessary instructional skills, technological skills and specialized equipment available to provide high-quality distance learning in Braille. Finally, they presented the components of a Proposed distance-learning Braille instruction Framework using the 4 Pillars of Andragogy and Structured Discovery Methodology. They also gave a demonstration of how instructors could remotely interact with consumers when teaching Braille online.

Dare to Be Remarkable is a three-day national training conference for education and rehabilitation professionals who work with blind and low vision transition-aged students or adults.