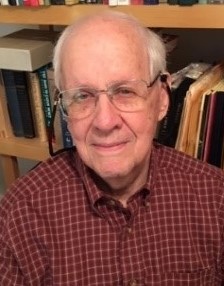 When diagnosed with macular degeneration, Dr. Thomas Gaffney, a retired physician, found himself more dependent on others to accomplish some of the basic tasks of daily living. Even so, Dr. Gaffney remained hopeful that there were resources available to assist him.
Encouraged by his wife, Dr. Gaffney reached out to SCCB's Older Blind program for assistance in May 2019. This program helps citizens age 55 and older who have severe visual impairments remain as independent as possible in their own homes. Services they may receive include home management, assistive technology, low vision devices, orientation and mobility instruction, and assessment at a low vision clinic.
During meetings with his SCCB counselor, Barbara Thompson, they established several goals Dr. Gaffney wanted to achieve regarding his adjustment to vision loss.
In addition to enhancing his quality of daily living and level of independence, Dr. Gaffney expressed his desire to finish writing his memoir and a book detailing his family history. Although he was determined to complete his book, the significant decline in his vision impeded his endeavors to write.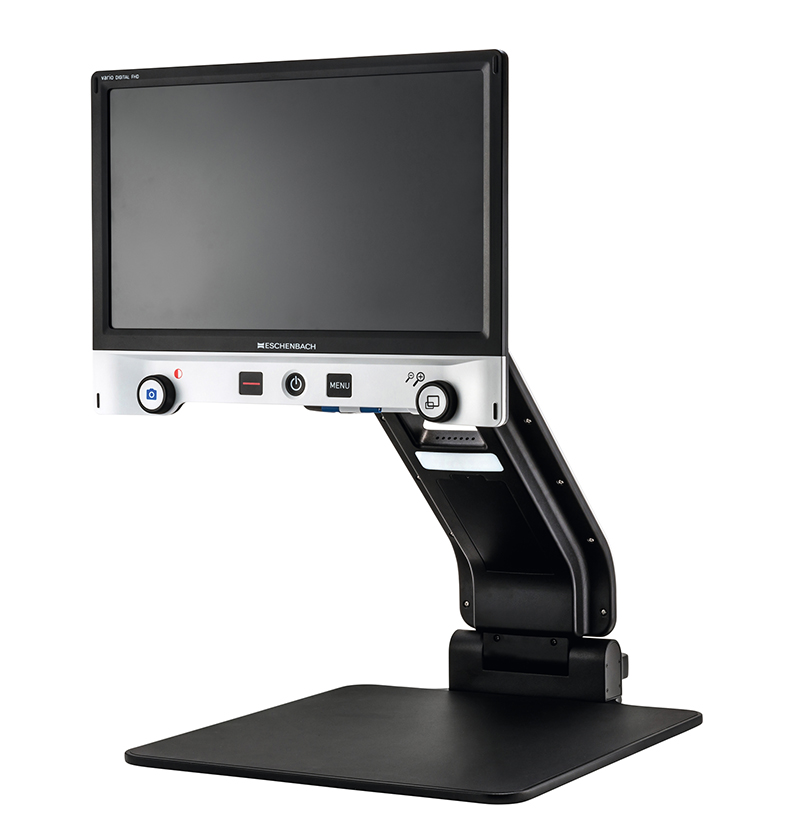 Dr. Gaffney was assessed to see if low vision aids or other adaptive devices may be helpful. After a careful evaluation, he became one of the first to receive a Vario Digital FHD, a foldable desktop video magnifier. It was exactly what he needed to be able to continue writing his book.
"I can even link my magnified text and photographic images to my computer," he says of the device. "As a result, I can finish writing my memoir and family history."
Before contacting SCCB, Dr. Gaffney had been discouraged and frustrated that he would not be able to maintain his independence and achieve his goals. Now his perspective has completely shifted. He's excited about finishing his writing and continuing to be an active member of his family and community. He feels that he still has value and purpose, and that SCCB's assistance made all of the difference.
Recently, he offered to share his story with other Older Blind program participants; he hopes his resolve and desire to adapt will be a source of encouragement for others.
"Words can't capture my appreciation for SCCB's interest, concern, awareness, expertise, and help," he says.
About the Older Blind program
The Older Blind program provides services for individuals age 55 or older who have a severe visual impairment that makes competitive employment difficult to obtain but for whom independent living goals are feasible.
Some of the services which may be provided include counseling and guidance, training on how to manage personal care and daily tasks, adjustment to blindness, low-vision evaluation, orientation and mobility training, and instruction in the use of adaptive computer software.
Low vision aids such as hand-held magnifiers, digital magnifiers, electronic reading aids, closed circuit television systems, and protective sun filters are some of the options that may be provided to consumers. Counselors reinforce techniques for proper use of low vision items.
To be eligible for the Older Blind program, an individual must:
Be a South Carolina resident age 55 or older.
Be legally blind or have been diagnosed with a progressive eye pathology which could lead to legal blindness.
Require services to maintain independence.
---
By failing to prepare, you are preparing to fail.

Benjamin Franklin