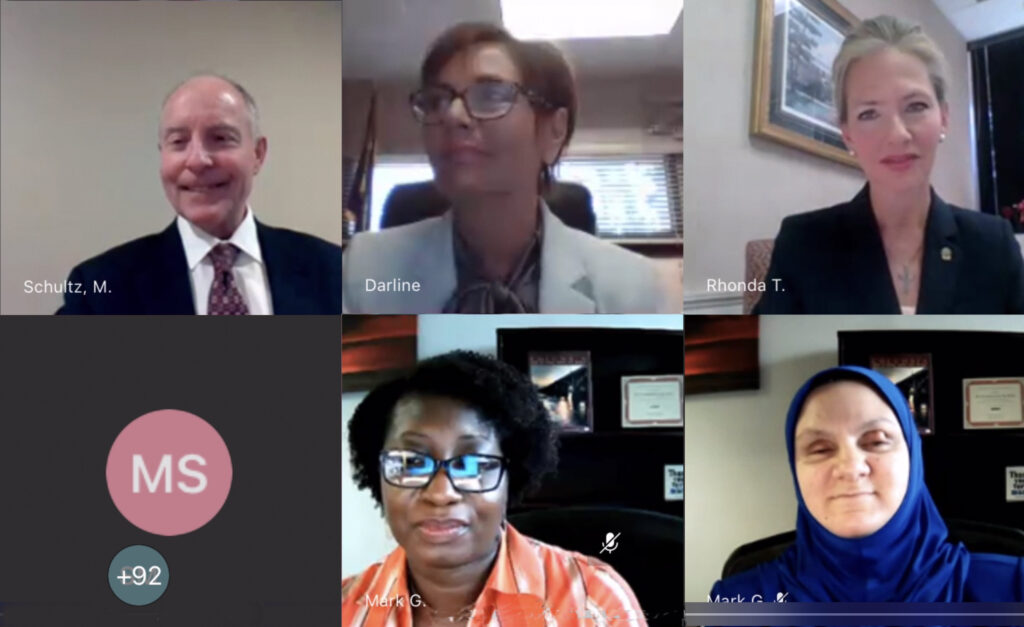 The Commission for the Blind was invited, along with the general Vocational Rehabilitation Department, to participate in a National Showcase hosted by the U.S. Department of Education and Mark Schultz, Rehabilitation Services Administration (RSA) Commissioner and acting Assistant Secretary for the Office of Special Education and Rehabilitative Services.
Commissioner Darline Graham provided an overview of the agency, followed by Kisa Grate, Director of Training and Employment, who spoke about the BRIDGE pre-apprenticeship training program. During her presentation, a video featuring Kristen Pratt from Apprenticeship Carolina was shown in which she shared how the BRIDGE program was benefiting consumers and businesses in South Carolina.
Next, Rhonda Thompson, Director of Older Blind, Children's Services, Prevention of Blindness Services and Low Vision Clinic Services, discussed the challenges and successes of the Virtual Senior Camps offered for older citizens with visual impairments. Activities included a special music presentation, discussion of topics related to adjustment, shared stories of interest, plans to establish a book club, and a game night.
Finally, Zunaira Wasif, Director of Vocational Rehabilitation Consumer Services, spoke about the unique challenges faced by individuals who are blind or visually impaired, especially this year with the COVID pandemic. She shared how the agency has addressed these challenges through virtual workshops that covered topics as diverse as cooking and home management, how to travel safely in areas where there are no sidewalks, employment preparation, and using accessibility features of voting machines.
This was a great opportunity for the agency to share valuable information and best practices. There were more than 100 attendees from around the state and the nation.