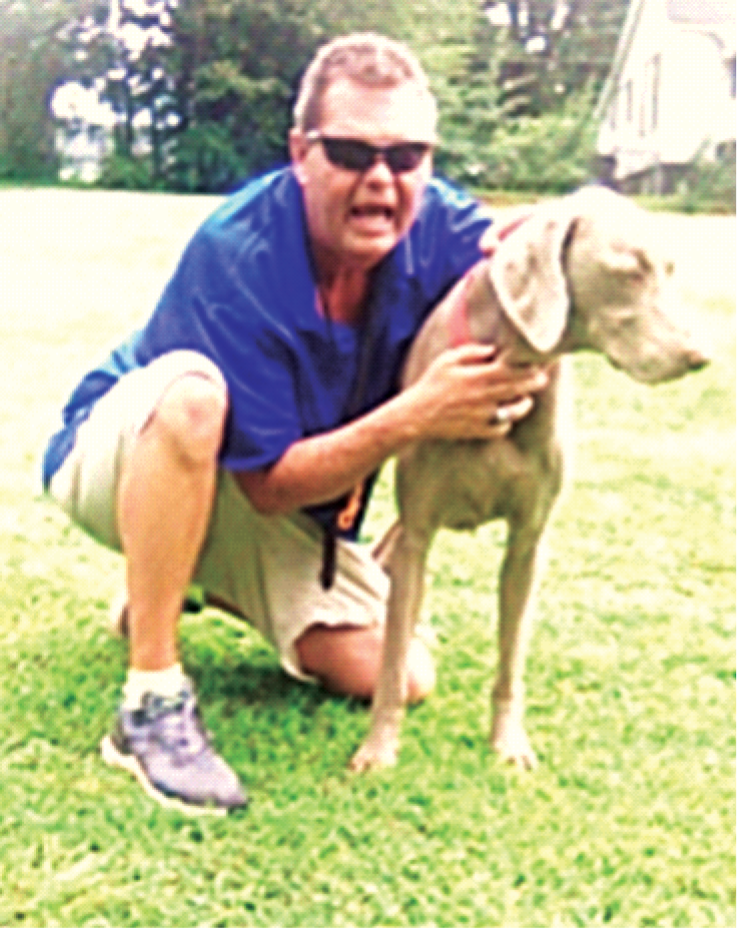 When Kenneth Meredith reached out to the South Carolina Commission for the Blind (SCCB), he was at a very low point in his life due to his vision loss. He expressed a lot of frustration and described living as a "daily struggle." He was no longer able to drive or manage even simple tasks at home without assistance.
For years he had relied only on himself, but now he had become dependent on others, and had to move in with a relative. This unanticipated living arrangement was difficult and challenging for him to adjust to.
Kenneth wasn't hopeful when he initially called and wasn't certain if he would ever see again. During a conversation with Prevention of Blindness Coordinator Francesca Styron, Kenneth commented, "I just want to be able to walk down the street and see the faces of people I know."
Kenneth's vision loss was due to cataracts, which had developed slowly over the years. Cataracts are the clouding of the lens of the eye, which often results in progressively blurry vision. Colors can also seem faded, glare from light may seem too bright or cause halos, and night vision decreases significantly. Kenneth's visually acuity had diminished in one eye to the point where he could barely perceive hand motion in front of his face. In his other eye, all he could "see" was light and shadows.
To receive Prevention Services from SCCB, individuals must meet financial requirements, which are determined through a financial-needs assessment of household income. Additionally, they must not be covered by Medicare, Medicaid, or any other health insurance.
After working with Kenneth to verify his eligibility, Francesca began coordinating the surgeries to address his vision loss. Kenneth would have two surgeries, one for each eye, with a recovery period in between, in which the cloudy lens from the eye would be removed and replaced with a clear, artificial lens.
In the days leading up to his first cataract surgery, Kenneth often called Francesca to report that he had fallen and suffered injuries because of his lack of sight. He would become upset, remembering how he was able to live his life prior to the cataracts becoming so severe. SCCB staff spent a lot of time providing encouragement and support for Kenneth.
Kenneth's cataract surgeries were successfully completed in the Spring of 2021. Almost immediately, his quality of life changed and his outlook became positive. He was so excited about his restored vision that he adopted a Great Dane, which he named Chase. He also began to volunteer again at his church's food pantry to assist others. In addition, Kenneth has been able to live independently again, which he greatly values.
In speaking with staff, Kenneth has offered to volunteer and "give back to SCCB because you all gave so much to me."
He is grateful for the SCCB Prevention Services that helped him receive the cataract surgeries and has a renewed appreciation for the vision that has been restored to him.
Now, on most days, Kenneth can be found enjoying a "muddy tiger" cup of java at a local coffee shop and traveling around town speaking to those he sees.